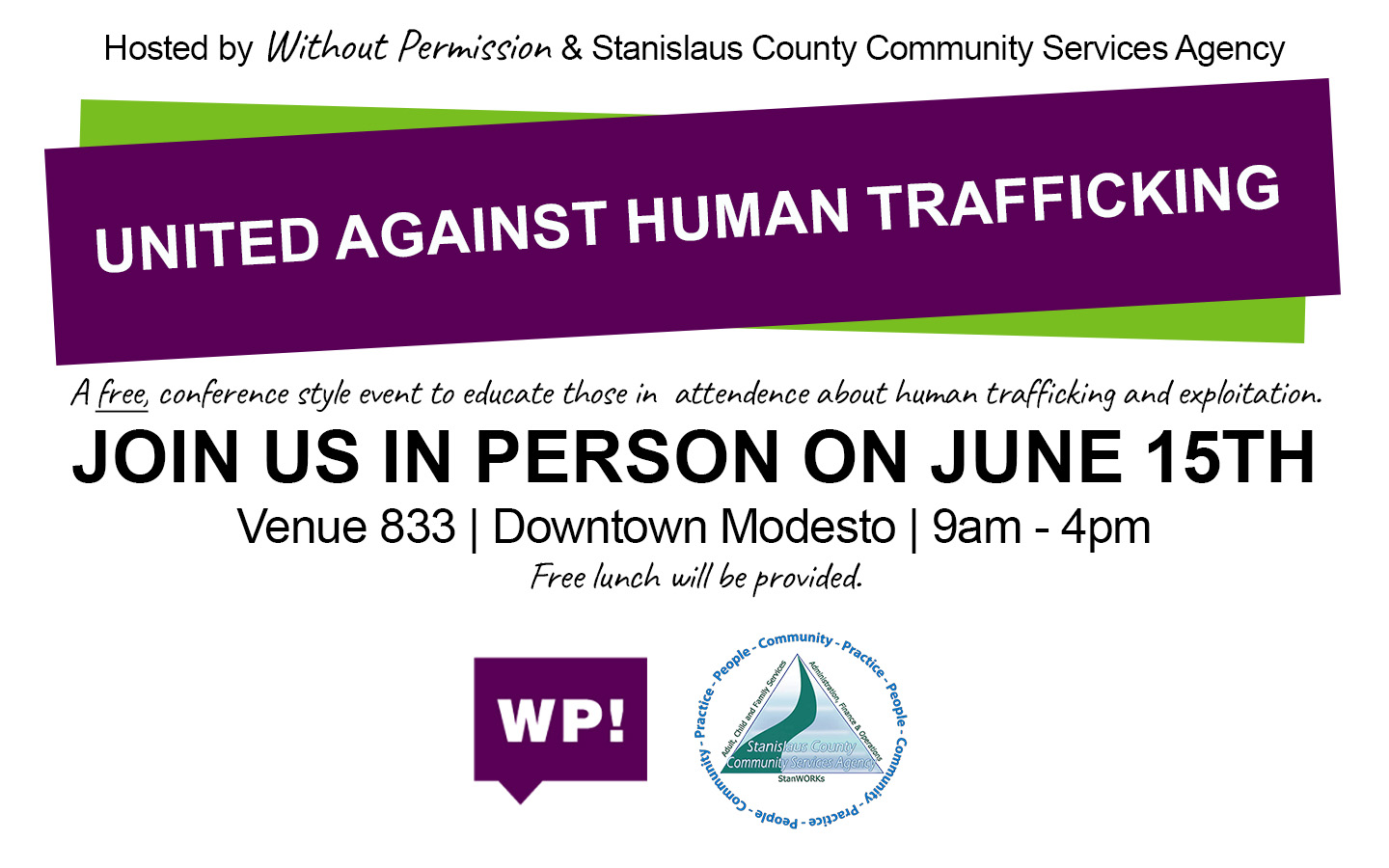 *FREE EVENT* Registration required to attend
Survivor Leader, Michell & Probation Supervisor, Brooke – Human Trafficking 101
Learn about the local issue of Human Trafficking in our community from the perspective of law enforcement & a local survivor leader
Stanislaus County Transit CEO, Adam Barth & City of Turlock Transit Manager, Wayne York – Local Spotlight
Hear from our StanRTA executives on the steps our county has taken in the fight against human trafficking as well as some exciting initiatives planning to be implemented moving forward.
…and more!
Frequently Asked Questions
Does this event cost money to attend?
No! This is a free event. Registration is required in order for us to plan accordingly.
Is there parking available/accessible?
Free limited parking is available on 10th Street in front of the venue, on a first-come, first-serve basis. We recommend carpooling if possible. As is typical with events downtown, parking may be found in parking garages, side streets, etc. Unfortunately, we cannot validate parking for the garages.
Is this event open to the public?
Yes! This is a great event for families, co-workers, community members, law enforcement, educators, healthcare workers, and more! Whether you're already familiar with the issue of Human Trafficking or this is a brand new topic for you, this event is for you!
Will this event be recorded or live-streamed?
Unfortunately, due to the nature of the topic & our streaming capabilities, this event will not be recorded or available via livestream.